A new major version of WordPress was released a couple of days ago. The release is named "Clifford" after jazz trumpeter Clifford Brown.
Responsive images
Images in your posts are now automatically and correctly resized depending on what device the visitor is using to read your content.
New theme, Twenty Sixteen
The new theme for the year is (not surprisingly) called Twenty Sixteen. A retro design with modern features under the hood.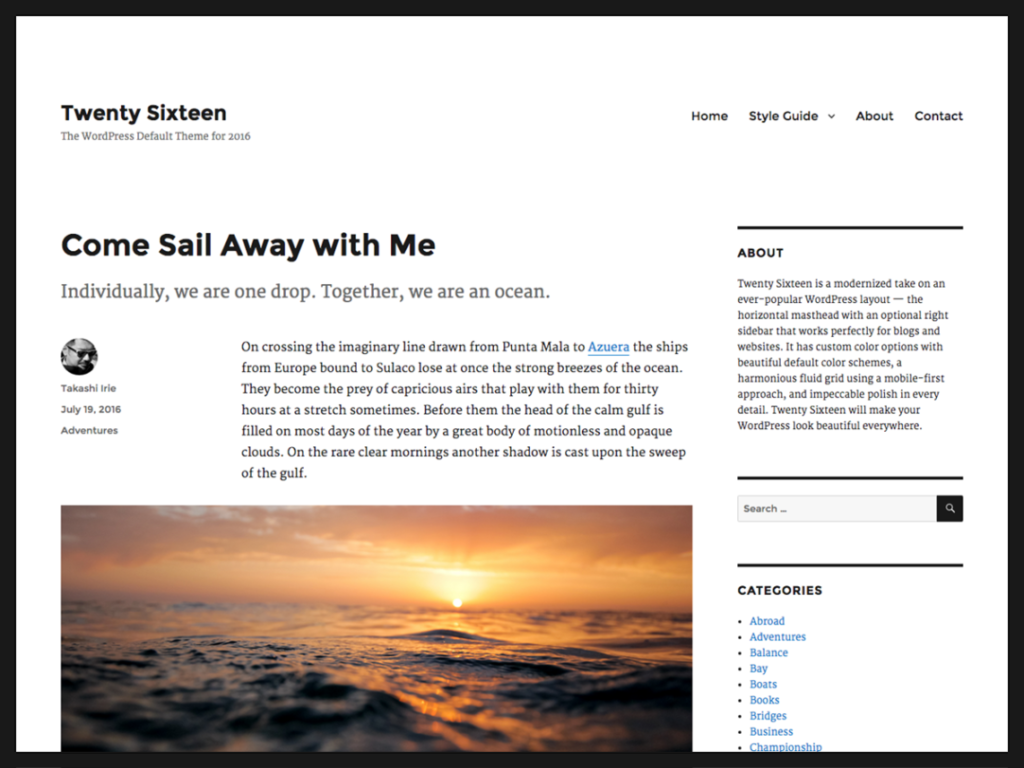 Easy embeds
WordPress can now embed content from other sites by using the oEmbed protocol. You simply drop a link in the editor to a supported site and you will get an instant preview of the embed.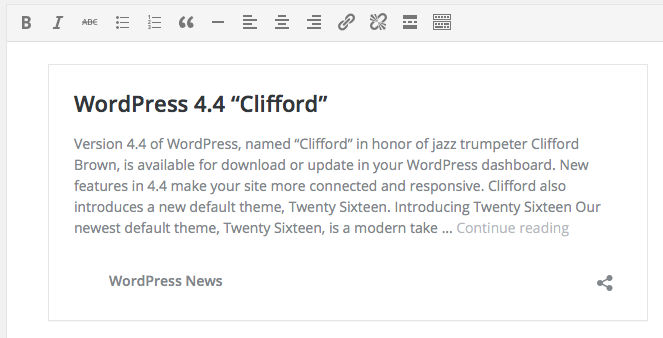 The currently supported sites are: Cloudup, Reddit Comments, ReverbNation, Speaker Deck, and VideoPress.
REST API integrated in Core

WordPress is getting an API!
The development of the API started as a plugin and it will now get merged in to the core. The integration will be done over many releases and in this release the infrastructure to support the API is in place.
An API will open the door to many cool features. Something that immediately comes to mind is having WordPress as a backend and writing a custom frontend (without using themes).
wpUP.io supports WordPress 4.4
All new sites created with wpUP.io are using this version. So create a new site and try out this exciting new release.